Not responsible for any brain damage caused by viewing these web sites.
This is a web site.
You are Visitor #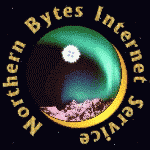 © Copyright 2000, Northern Bytes Internet Service. All rights reserved.
The logos, names, and photos used in these pages are the property of their respective owners.
Last revised: July 16, 2000 10:39:42 AM .